Mansfield to Logan Airport Bus Route
Boston Logan International Airport Travel Advisory​
Massport advises all passengers to arrive at the airport at least 2 hours prior to flight for domestic and 3 hours prior to flight for international. Please plan accordingly and allow extra time during busy holidays, weekends, and the summer season.
For further information about Logan Airport, visit their site.
Mansfield MBTA Commuter Rail Station Boarding Information
The Mansfield MBTA Commuter Rail Station is located at 1 Crocker Street, Mansfield, MA 02048. Blue Apple buses pickup on Crocker Street on the inbound side of the station closest to the street curb.
Mansfield Parking - Foundry Parking Lot
Blue Apple customers boarding at the Mansfield MBTA Commuter Rail Station can park at the Foundry Parking lot located on Howe Street in Mansfield. The parking lot is within walking distance from the Commuter Rail station. Venmo is the accepted method of payment and is controlled and accepted by lot ownership. Customers can use the QR code on this page to access Foundry's Venmo link. When paying for parking using Venmo customers are required to enter their car make, model, and license plate number in the "what's this for?" section. 
Parking is available on a first-come, first-served basis for a fee. Daily parking is $10 and monthly parking is $80. Overnight parking is allowed, however, the lot is not monitored by camera surveillance.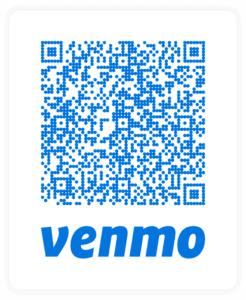 Logan Terminal Bus Stop Locations
At Boston Logan International Airport buses depart each airline terminal on the lower level outside the baggage claim areas, at the sign that reads "Scheduled Buses", in the orange zone. Buses begin their trip through the airport at Terminal A, then stop at each terminal as they progress through the airport, so depending on your terminal, the bus may be a few minutes later than the time posted on the schedule.
Boston Logan Airport Maps
Boston Logan Airport official terminal maps, maintained, owned, and operated by BOS airport.
View Maps
To Boston Logan International Airport Trip Duration
| | |
| --- | --- |
| Mansfield to Logan | approximately 1 hour 15 minutes |
From Boston Logan International Airport Trip Duration
| | |
| --- | --- |
| Logan to Mansfield | approximately 1 hour 15 minutes |